About Us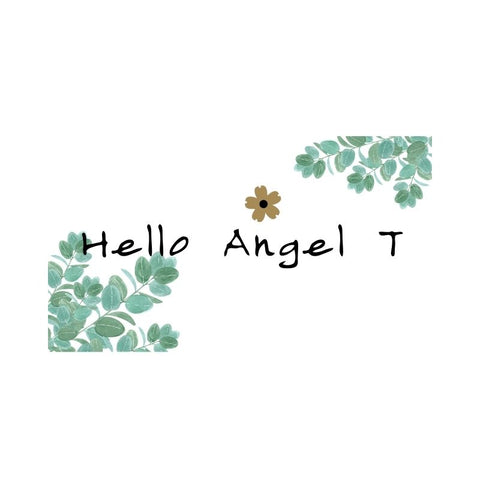 About Us - Hello Angel T

Welcome to Hello Angel T, where timeless love meets exquisite craftsmanship. We are your premier destination for 925 silver wedding and engagement rings, designed to celebrate the beauty of your unique love story.

Our Journey

At Hello Angel T, we understand that the journey to forever begins with a symbol of enduring commitment. Our story is one of passion and dedication to crafting meaningful jewelry that becomes a part of your love's narrative. We embarked on this journey with the belief that every couple deserves a ring as remarkable and everlasting as their love.

Unveiling Elegance in Silver

Silver is not just a metal; it's a canvas for elegance and grace. Our curated collection of 925 silver wedding and engagement rings showcases the versatility and understated beauty of silver. We take pride in designing pieces that transcend trends, allowing your love to shine through every day, and for generations to come.

Artistry and Craftsmanship

Our commitment to excellence begins with the artists and craftsmen who pour their expertise and creativity into each ring. From the initial design concept to the final polish, we ensure that every piece is a masterpiece. The intricate details, the precision, and the passion that goes into our craftsmanship are all reflections of our dedication to making your ring as unique as your love.

Tailored for You

We believe that every love story is one-of-a-kind, and your ring should be too. That's why we offer customization options to transform your vision into reality. From choosing the perfect gemstone to engraving a special message, our team works with you to create a ring that is an expression of your unique bond.
Quality You Can Trust
Quality is the cornerstone of Hello Angel T. We use only the finest materials, including 925 sterling silver and ethically sourced gemstones, to craft rings that stand the test of time. Each ring undergoes rigorous quality control measures to ensure it meets our stringent standards. When you choose Hello Angel T, you choose enduring quality.

Your Love, Our Inspiration

Your love story is our inspiration. We take pride in being a part of your journey to forever. Our rings are not just pieces of jewelry; they are symbols of love, commitment, and the beautiful moments you'll create together. We are honored to play a small but meaningful role in your love story.

Exceptional Service

At Hello Angel T, we understand that choosing the perfect ring is a significant decision. Our knowledgeable and dedicated team is here to assist you every step of the way. We provide personalized guidance and expert advice to help you make the right choice. Your satisfaction is our ultimate goal.

Join Us in Celebrating Love

Hello Angel T invites you to celebrate your love with a ring that reflects the beauty of your unique connection. We are excited to be a part of your special moments and provide you with a ring that tells your story. Welcome to Hello Angel T, where silver meets love, and elegance meets eternity.
Thank you for choosing us for your journey to forever.

Hello Angel T - Where Your Love Shines in Silver.